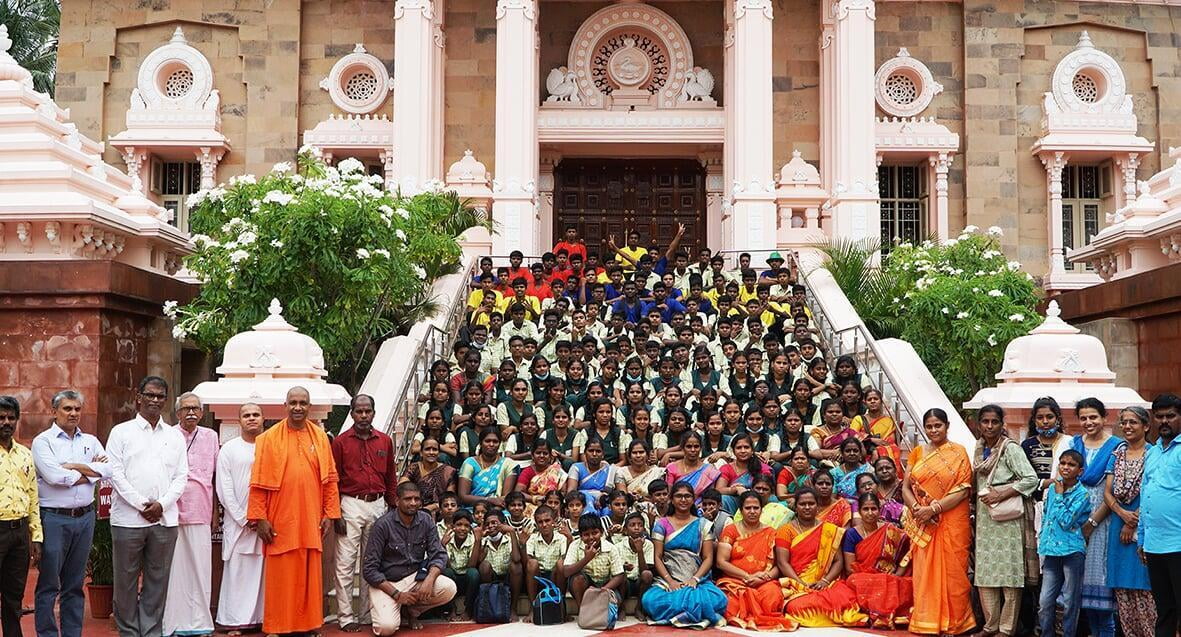 As part of its 125th anniversary celebrations, Sri Ramakrishna Math, Mylapore, Chennai invited students from Dr. MGR Home and School for the Speech and Hearing Impaired, Ramapuram, Chennai to visit the Math and present cultural performances.
164 students from KG to class 12 accompanied by 30 teachers reached the Math at 8.a.m. After offering their pranams in the temple, they assembled in Swami Vivekananda Centenary Hall. Br. Nikhila Chaitanya welcomed the gathering. 65 students took part in the cultural events which included Rangoli, Drawing, Essay writing, Fancy dress, Mime, and Dances.
Swami Dharmisthanandaji, manager of the Math blessed the children in his short address and distributed prizes to the participants. All the 164 students were given gifts according to their age which included handwriting books, comic books, books for youth, student utilities set, Panch Kon (a traditional board game), tops, pen sets, necklaces for dancers, painting set, and pen set.
The whole gathering had lunch prasad and left by 2.p.m. filled with happy memories.