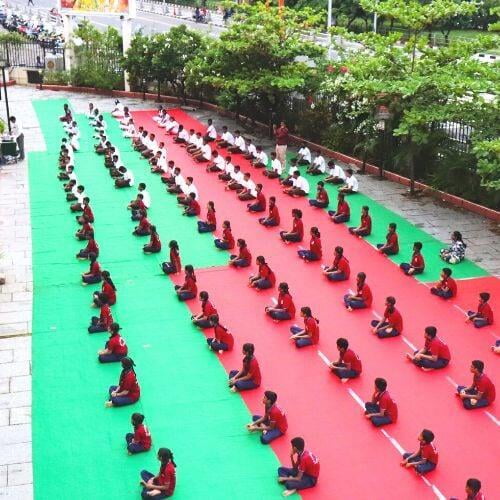 Vivekananda Cultural Centre [VCC], Chennai celebrated 8th International yoga day on 21th June. There were about

150 students from 4 school have participated.
Swami Dharmishtanada ji, Manager- Sri Ramakrishna Math, Chennai gave a brief talk on fit body fit mind.
Shri Giridharan S, Deputy Secretary, Human resource dept, Tamilnadu Govt was the chief guest.
Sri Narayan and his team demonstrated yoga.

Mementos were given to chief guest and school management. Breakfast and refreshments were served to all.