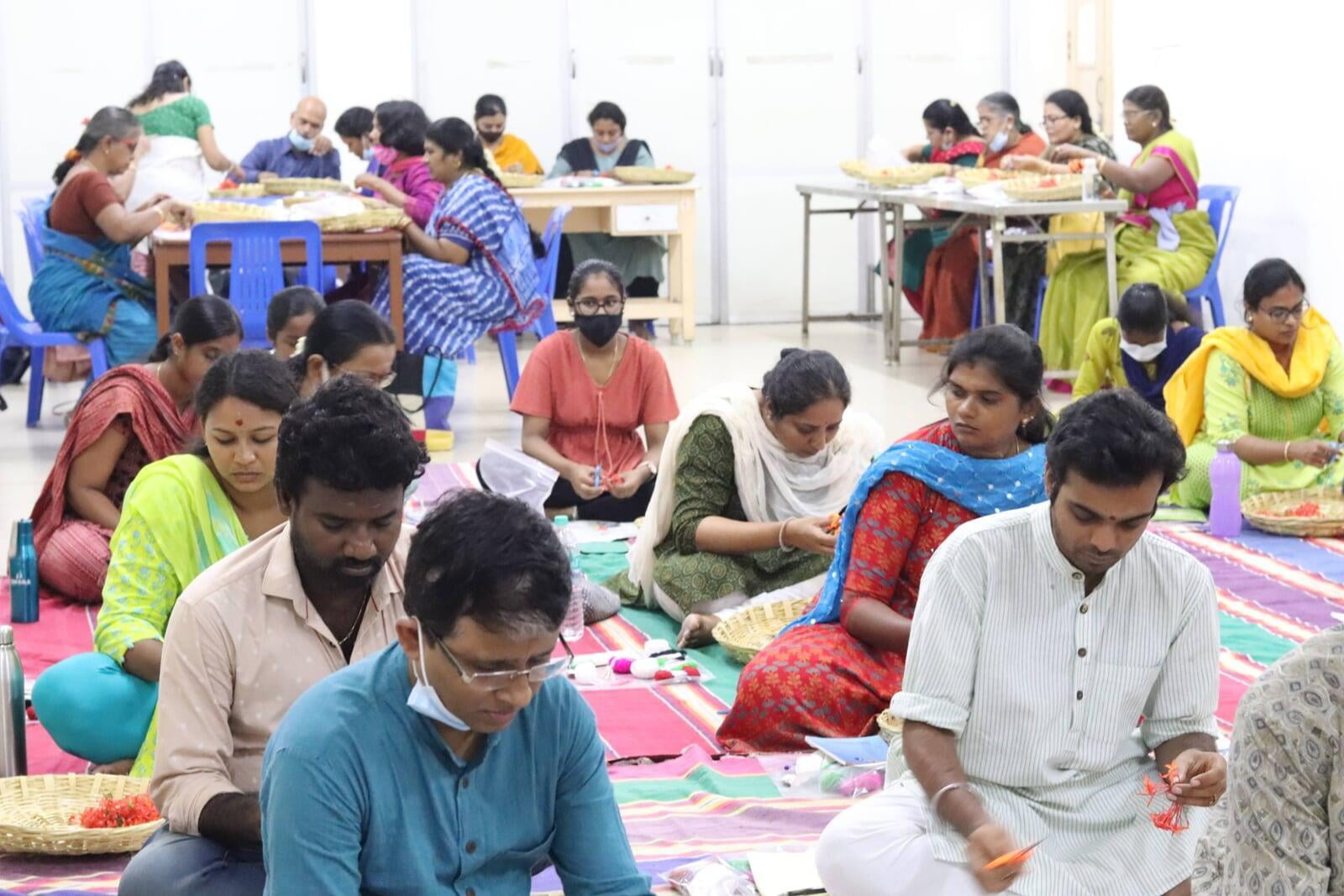 The second batch of Four-day (Two weekends) workshop on Mala Grathana–the Ancient Art of Garland Making– for 16+ aged participants was conducted on 18th-19th and 25th-26th, June 2022 at Vivekananda Cultural Centre (VCC).
Basic Saram, types of Veni, Dindu Malai with thread and Banana Fibre, Thoranams with Coconut and Mango Leaves, Killi (parrot with leaves), Flower Petal Garland and Traditional Jadai were taught from 8:30 am to 5 pm during two weekends.
30 registered participants actively learned the ancient and therapeutic art of garland making from Sri Rahool ji assisted by Kumari Lavanya. Smt. Krishnaveni ji, VCC faculty along with volunteers, Smt. Barnali Roy ji and Smt. Vijayalakshmi ji assisted the program.
The function was inaugurated on Saturday 18th June, by Swami Raghunayakananda ji, Director VCC. along with Prof. Madhusudhanan Kalaichelvan, who gave a talk on 'Pushpa Vidhi -Significance of flowers in Shaiva Tradition & Worship'.
Renowned artist–Ma Se–Maniam Selvan ji, graced the occasion as Chief Guest and enlightened all with his inspiring perspective about traditional art on the Valedictory session on Sunday 26th June.