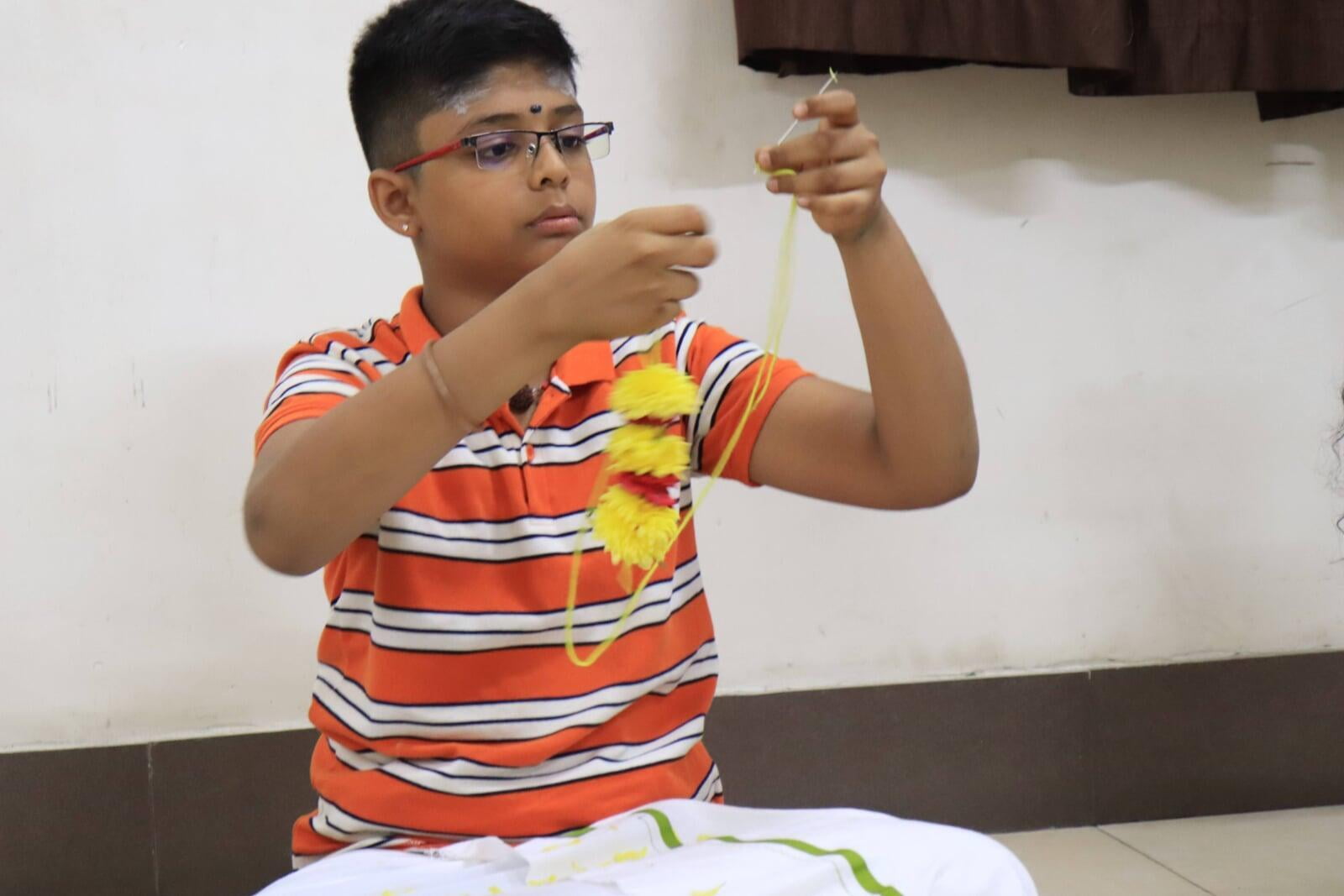 The second batch of Five-day workshop on the Ancient Art of Garland Making (Mala Grathana) for children aged 8 to 15 years was conducted from
24th to 28th May between 5 to 7 pm at Vivekananda Cultural Centre Campus.
Coconut leaf and Mango leaf Thoranams, Simple flower garlands and garlands using Cotton Wicks were taught to curious kids who learnt quickly from gentle teachers. Nineteen children participated joyfully in this spiritual and aesthetic art form, which enhances creativity, in addition to being a stress buster for kids glued to devices.
The workshop pleasantly changed the ambience at home–as testified by happy parents–who also were pleasantly surprised to notice positive behavioral changes in their children from the second day onwards.
Kumari Lavanya conducted the workshop as Instructor for this program. Swami Ishapremananda ji gave away the certificates on the Valedictory session along with a motivating talk asking children to regularly practice and share their knowledge with others as well.