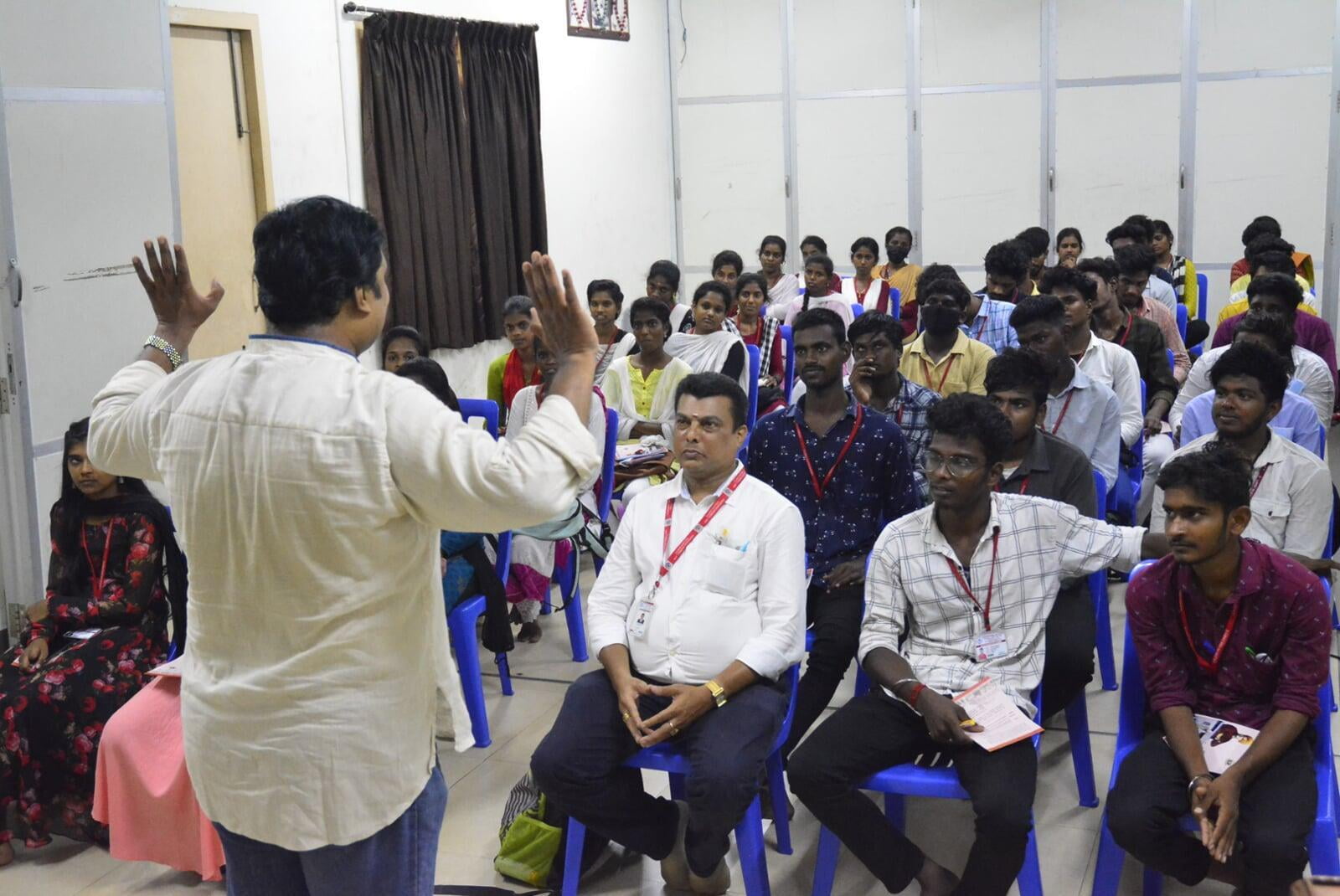 Catch Them Young (49th batch) was conducted on Wed–25th May 2022 from 9:30 am to 1:30pm. Students from Department of Philosophy accompanied by faculties from Agurchand Manmull Jain College, Meenambakkam–Chennai participated.
Swami Surarchitananda ji conducted an interactive session on "Yoga Philosophy and Meditation". Sri Parasuraman Krishnamoorthi, Leadership Trainer, Life Skills Coach, conducted a session on "Positive Life Skills".
A special book containing all the speeches given by Swami Vivekananda in Tamilnadu, along with certificates of participation were given to all. The program ended with a guided tour—"Experience Vivekananda"—of the historic Vivekanandar Illam Heritage Museum–which houses the meditation room where Swami Vivekananda stayed for nine days in February-1897. A few glimpses from the program are shown below.