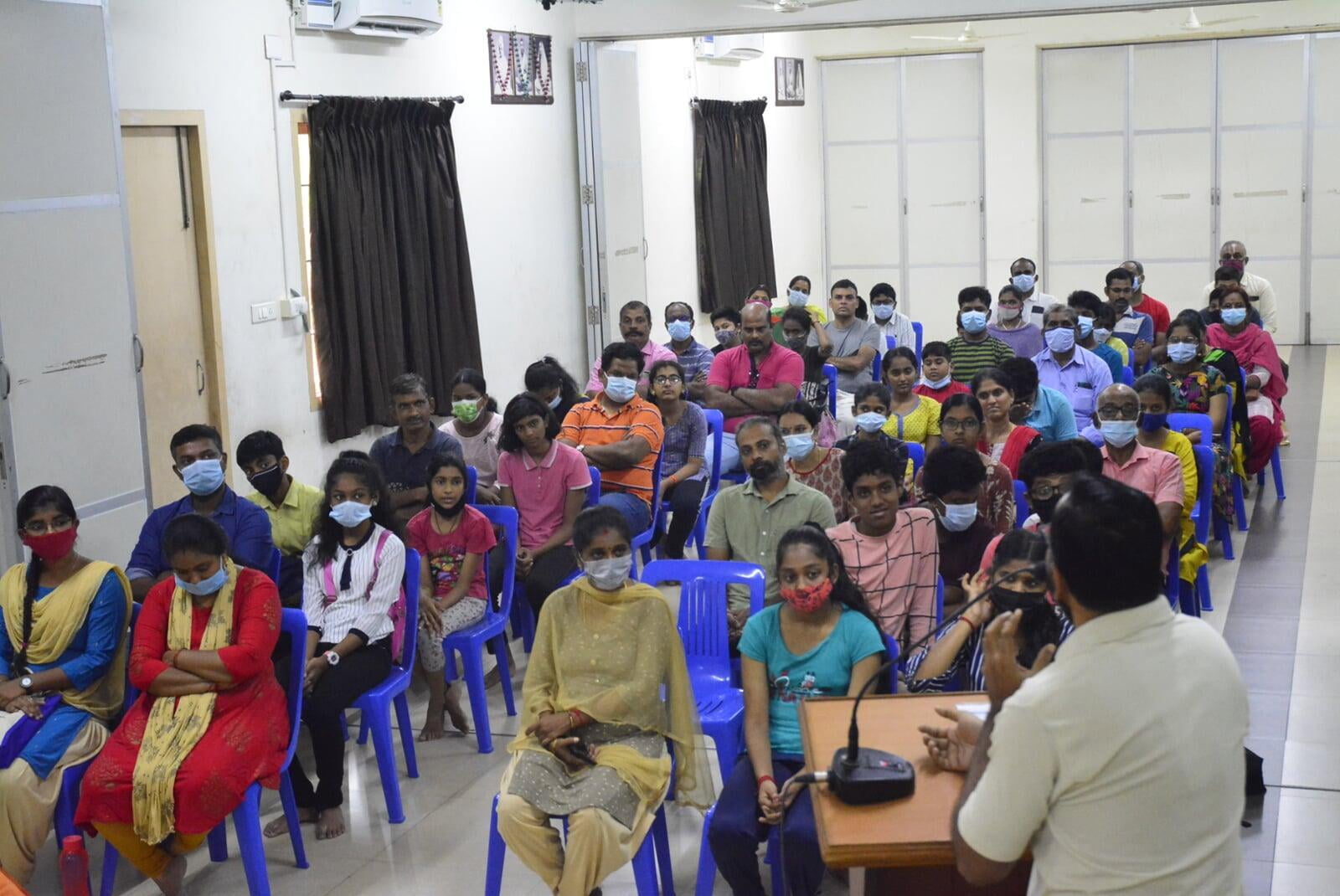 Motivational Classes (For 8th to 11th Class students) was inaugurated on Sunday-17th July 2022, by Revered Swami Sarvarupananda ji Maharaj, Senior Monk from Ramakrishna Advaita Ashrama, Varanasi. This will be an extended session for 7 months till February and will be conducted from 10 to 12 noon, on the 1st and 3rd Sunday of every month.
At the outset, Swami Raghunayakananda ji, Director of Vivekananda Cultural Centre–Chennai, heartily thanked all the parents for taking the noble decision in favour of their wards, by enrolling them for this culturally enriching and Personality Enhancement program for kids from highly sensitive and impressionable adolescent age group.
Revered Swami Sarvarupanandaji Maharaj, in his very friendly and interactive, 'Anugraha Bhashanam' –Benediction–asked the students pertinent questions like "What do you want to become in life?" and made them ponder about the positive and life-giving teachings of Swami Vivekananda. He appealed to young minds to make our country proud.
Sri Subramaniyan G, who is working as a supervisor in Commercial Department, Southern Railway–Chennai, conducted a session on "Success Principles for Children.