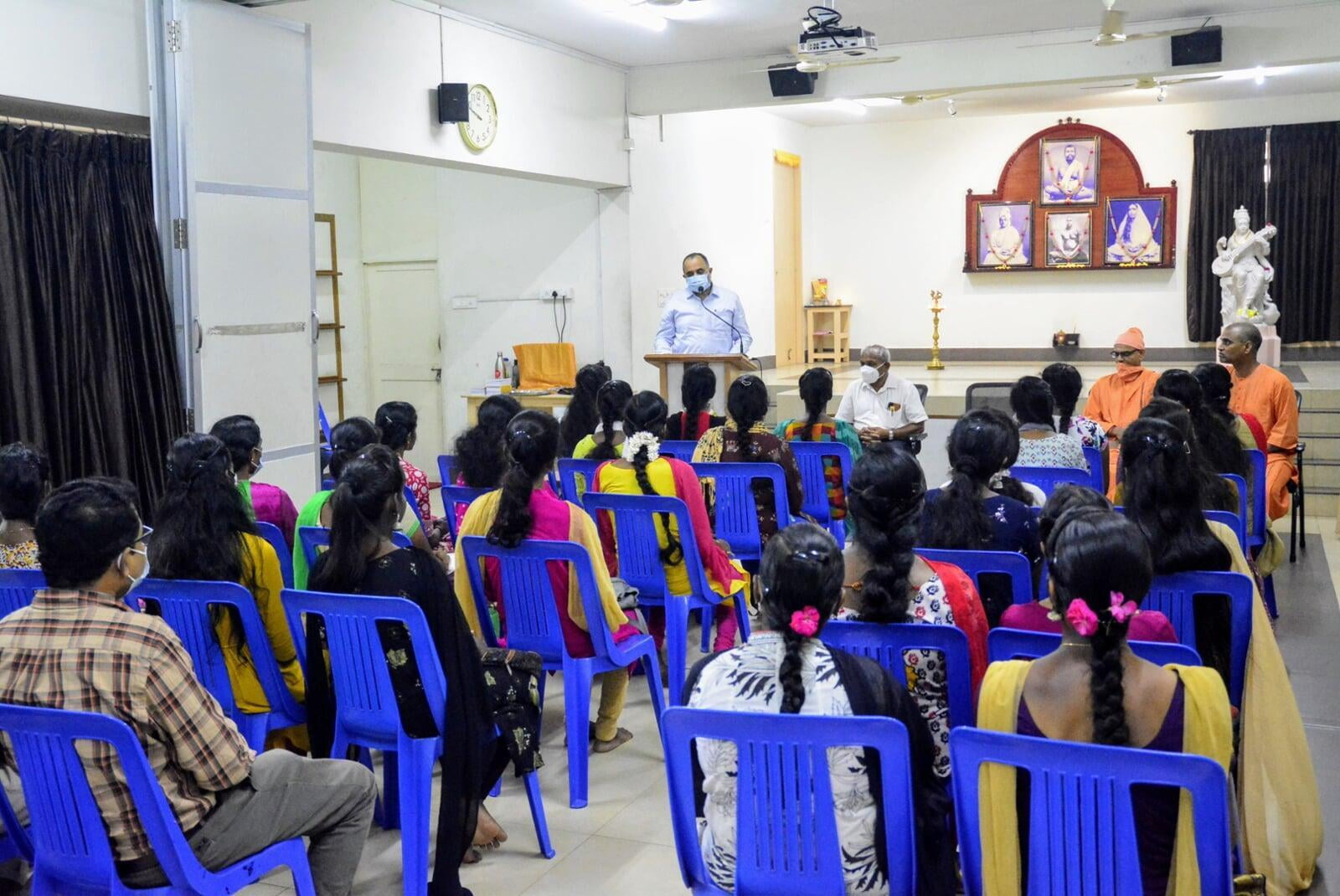 Inaugural and Orientation Session of Vocational Courses for Underprivileged students – Two Quick-Job oriented courses, Tally-GST & Graphic Design under CSR of Kamarajar Port Trust Ltd. were launched on Tuesday-5th July 2022.
Swami Raghunayakananda ji, Director of Vivekananda Cultural Centre-Chennai, heartily welcomed the assembled dignitaries and students with his Introductory talk.
Chief Guest, Shri Sunil Paliwal, I.A.S. Chairman, Chennai Port Authority & Chairman & Managing Director, Kamarajar Port Ltd. gave an enlightened and inspiring address, surprisingly in Tamil, to the students, encouraging them to follow our ancient culture along with embracing modern technology-the very essence of Swami Vivekananda's teachings!
Guest of Honour, Swami Dharmishthananda ji, Manager Sri Ramakrishna Math, Chennai gave his blessing to all and wished for the success of this joint venture.
Shri Kumar Srinivasan ji, Founder of Gallop Skills who are jointly partnering with us to teach Tally-GST attended along with team of faculties Ms Priya, Mr Fareed & Mr Rizwan.
Shri Swapan, Technical Head, represented Image Creative Education. 40 students have registered for both the courses to be conducted in fast track mode.