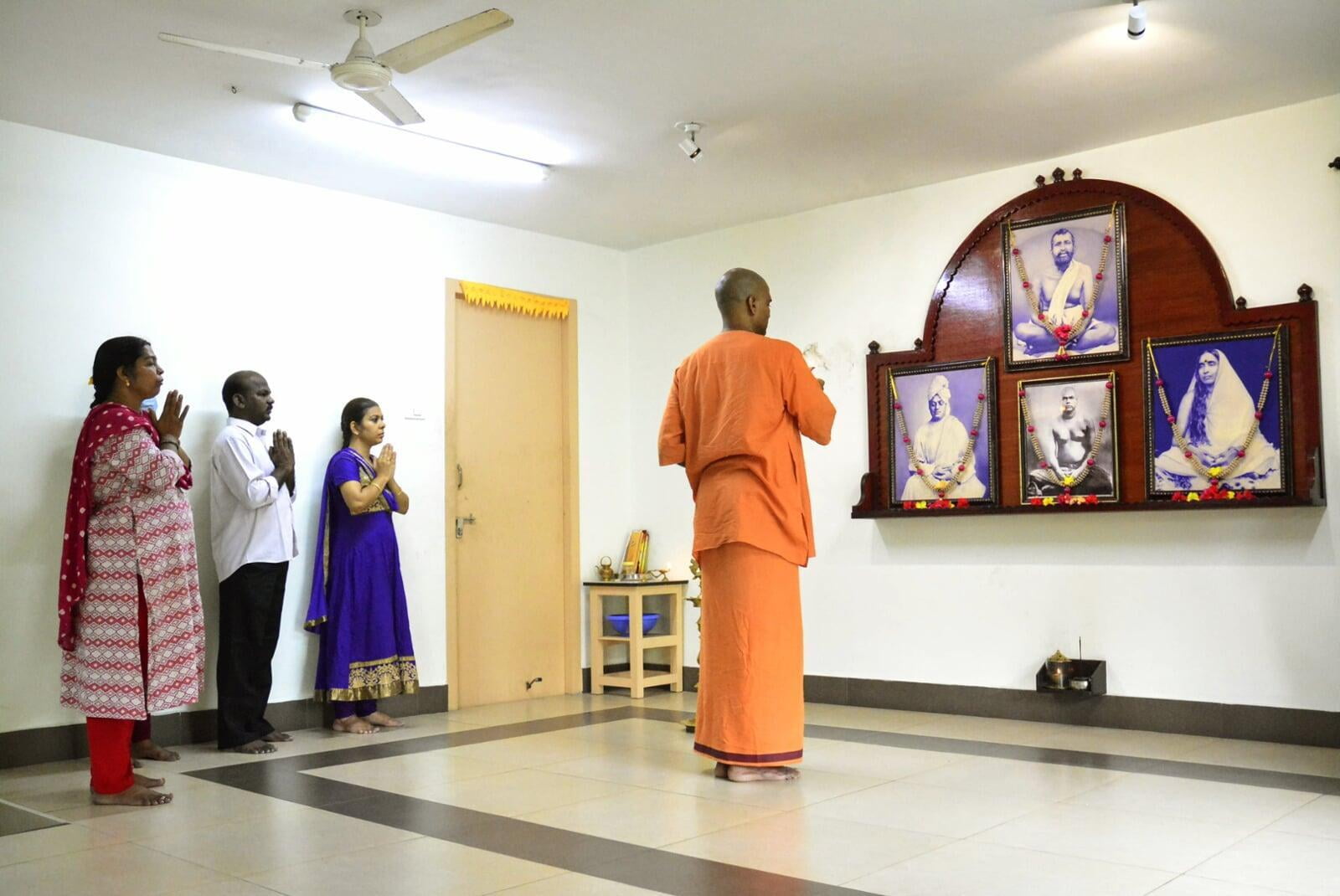 Orientation session of the 27th Batch of Thanjavur Painting Course – a 9th century vanishing Art form which is being preserved by devoted & dedicated
art faculties–was conducted on Tue-12th July 2022. Swami Raghunayakananda ji inaugurated the session.
Smt Krishnaveni K, Thanjavur Painting faculty, gave the overview of the course.
Sri Venkatesan R, Sketch artist & additional faculty attended the function.
Eight participants registered for the course.