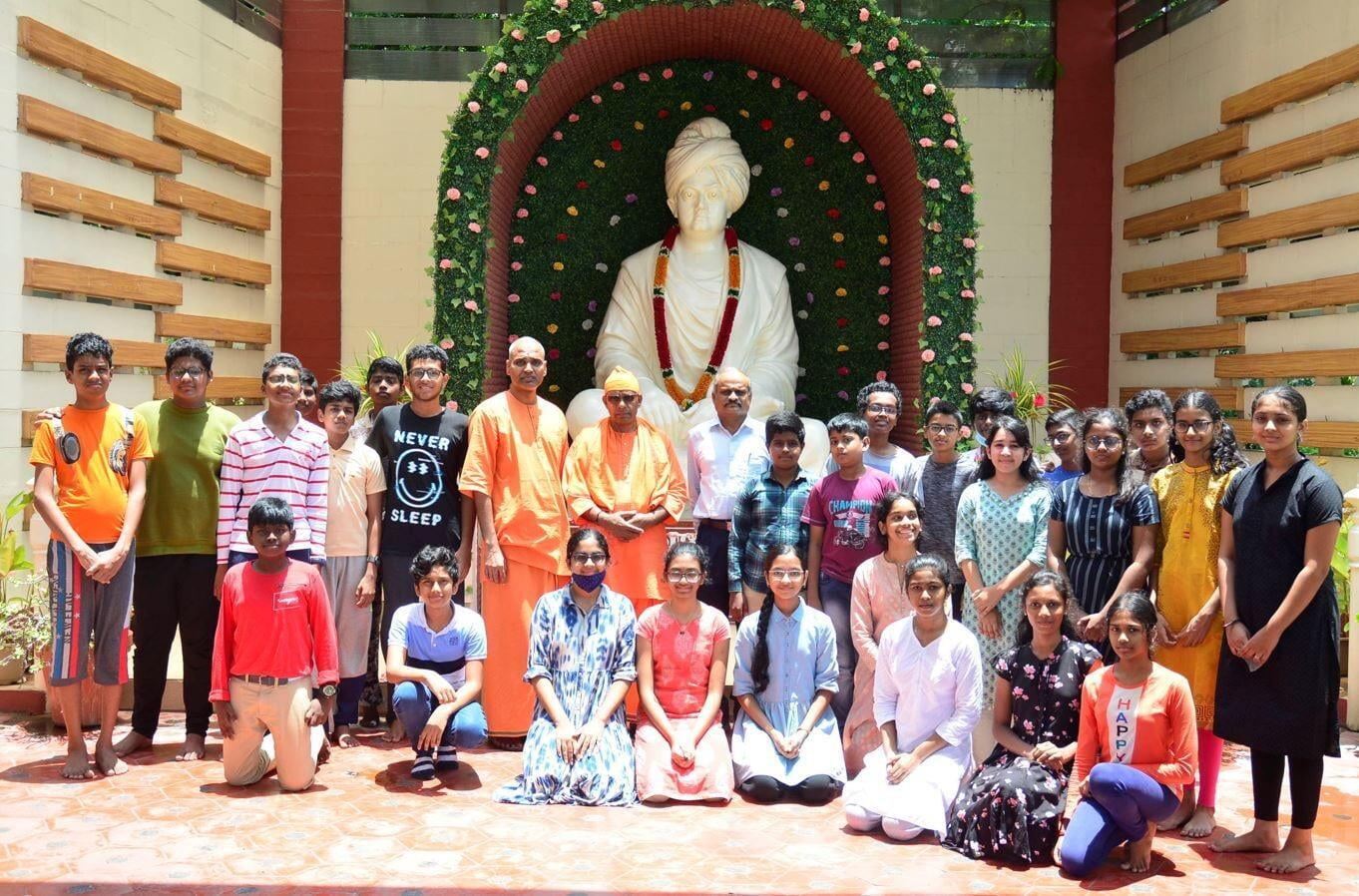 1. Inauguration Program :
* Overview by Swami Raghunayakananda ji, Director of Vivekananda Cultural Centre-Chennai.
* Chief Guest, Shri Gautam Dutta ji, IRSME, Principal Chief Mechanical Engineer Southern Railways-Chennai, addressed participants (Girls & Boys).
* Blessings by Swami Dharmishtananda ji, Manager-Sri Ramakrishna Math, Chennai.
* Yoga (Girls) and Yoga (Boys) by separate Yoga Instructors in two different locations.
* Vedic Chanting and Guided Meditation by Swami Raghunayakananda ji.
* Music Class by Kumari Lavanya Dheera.
* Mala Grathana (Ancient Art of Garland Making) Class.
3. Interactive Session with Eminent Personalities :
* Contributory
Personality Development by Swami Mahamedhananda ji,
* Mental Models by Swami Surarchitananda ji, Moral story sharing from ancient epics like Ramayana etc., about Patience (Sabari), Sacrifice (Sibichakravarthy) & Change (Holy Mother Sri Sarada Devi) ending with Team Play by all
participants.
* Session conducted by Kalaimamani Dr. Ambika Kameshwar.
* Science and Technology in Services of Building India by Dr B. Mathan, Sr. Principal Scientist, CSIR-CLRI, Adyar, Chennai.
* Brief Introduction by Swami Raghunayakananda ji
* Song by all students (Murthamaheshwara, Soundarya Lahari, Thirupugaz)
* Chief Guest Address by Sri Arun Kumar Balaji, Deputy Chairman–Kamarajar Port Trust – Chennai
* Feedback from students and parents.
* Closing song by students
* Certificate distribution